Piper perenniallove OnlyFans - Free Nudes, Photos, Videos, Naked, Leaked
511photos
~ 0subscribers
33videos
Earnings are hidden for this model
2562likes
Verified & Active
281posts
Popular Profile Last Week
$19.99
FREE VIP
EXPIRING SOON
$19.99
FREE VIP
EXPIRING SOON
@perenniallove's Biography
Dancer | Witch 🧿| Tarot Reader 🌙
✨ guided meditations & sex magick
✨healing and emotional purging rituals
✨erotic self therapy
✨birth chart readings and tarot readings
✨cannabis ritual🌬
✨Author of Severed Ardor fandom
Dm for custom content & sessions🌱
@perenniallove's Latest Posts, Photos and Videos
The world was dim, and I could feel the grip of the cool air as winter clutched hard to stick around.
I wanted to shake myself of this empty feeling inside of me.
It persisted. But I loved to be alone with myself, so why did this feeling come on so strong?
Why did loneliness ache inside me? I didn't understand where this sensation was coming from.
As if the world was so empty of anything I knew or loved. As if the world could swallow me up at any moment and my consciousness would come to naught.
Was I alone here?
Why wasn't the world beautiful as it once was to me?
I had left my partner of five years. The fissure between him and I was stark; it was time to set him free so that I could find myself in state of clarity. Clarity of what?
Clarity of myself.
Clarity of understanding why I felt alone next to him.

I had casted a spell a week prior. And to my fascination, something seemed to have transpired out of it. Magick clung to the air of the club that night, and the nights that followed.

I was a mischievous mage. I loved to cast and see what would become of it. I would never impose misuse upon myself or others. I never strayed from purpose or honest intention. I never acted out of haste, nor did I attempt to fuck with the fates of the universe.
But boy did I love to experiment, to step back and marvel at what would then manifest out of the chaos and alchemy. I observed my universe in wonder and awe. I always said to myself and others, "if you knock on the proverbial wall of the universe, it will knock back."

Oh, it certainly did.
This night was no different as this strange man sat next to me and proceeded to put a rocky substance up his nose in no time, from a spoon. I gaped at him wide eyed, but I said nothing.
He talked about his mother, and how he had a tumultuous relationship with her. How he hated his parents.
He was being friendly and open, as substance tended to make people.
"Jared. Jared Dobrenchuk." He said his last name with a sense of pride.
This man seemed to have a sense of knowledge on a lot of interesting things.
He would speak wise words to me, telling me random things about his trouble. Like how he'd been out of the clinker for drinking and driving. How he always felt that chaos followed him wherever he went.

As he sat next to me and opened up to me, I noticed this prevalent energy.
I could not put a finger on it, but I felt this heavy darkness that surrounded his aura; something truly ominous, because it persisted to thud itself against my own auric field. Like a nagging demon at my feet.

Why did I have this immense urge to speak with him to begin with?
He was a grungy street punk fresh out of the slammer. I had no business taking on the likes of this man.
A smart woman would cordially swerve someone like him.
Why was I here?

"Can I ask you something? Something kind of weird?"

"Sure." He replied.

"Did you do something to someone? Like, in the past?".
I wondered if he had been to the slammer before.

"Yeah." "Yeah…I did." He responded with a terribly sad glint in his eyes. His speech began to slow and bend.

"I couldn't save her." A tear came down his face.
"We argued so much, and she just yelled at me all the time. She'd flail at me in her sleep. She was in so much trouble." His voice was heavy and began to almost break on a sob. My heart started to turn then. It ached as the thread of his words pulled through me.
I just stared and listened.

"She had gotten arrested a few times. Got in trouble with the cops a lot. I couldn't even figure out where she was at half the time. She went about with other dudes. One of them was an op."

I stared confused.

"
The way my heart is beating, you'd think the world was ending
I have some new porn level content dropping in an hour
The night had just begun and I was pushing a long shift. I was damn near ready to tap out and go home.

About twenty minutes later, a man walked through the entrance. He was tall, slightly stocky, and wore a black hoodie of all things. I noted his fitted jeans and his platformed matte black adidas shoes were telling. He had not planned to be here. But he was sexy and alluring, despite his very distraught demeanor.
His stocky build was alarmingly attractive. He gazed at the bartender, searching for something, and I could see the sharp edge of his jawline. He had a short but curly dark head of hair. His five o'clock shadow gave his age away; he must have been turning of age, maybe 25? 26?

And then this strange, intense pull set inside my gut. 'Go talk to him.' A voice in my head urged.
'Do not let him leave.'
The thoughts pushed at me, tugged on my spirit for some eerie reason.
The man disappeared and dipped out the door, for a few minutes into a smoke section, and then returned, settling at the bar.
It was my cue to inquire of him.
I approached him, feeling almost too comfortable to chat with him.
"Hi. How are you doing?" I touched his shoulder to greet him.
"Hi. Doing pretty good. It's my birthday tonight. I figured I'd come out for a drink."

"Where's your circle?" I asked him.
The man scoffed at me.
"I don't have a circle."
I found the response to be off but I'm intrigued.

"Where's your family?" I ask concerned.
"I live with my mom. She's a good woman but I can't stand her sometimes."
I side eyed him.
He pulled out his phone to show me some photos of him, his mother, even photos of him with his sister.
I smile and he tells me about his dynamics in life.
About how he cannot drive due to his DUI charge.
How he had just gotten out of the slammer.
How he had been through a lot of hard things recently.
As I'm spending time around him, I notice how charming he is. He's snockered, the hooch is oozing from his breath.
I can tell he's having a severe pity party, but I felt this insane pull to him that I couldn't put a finger on. I didn't necessarily feel attracted to him in any traditional sense. He was not someone I wanted to kiss nor did I feel warm butterflies with him. But something about him caused my heart to feel heavy and stir. And there was this intense feeling that pervaded my mind. It didn't want to stop.

I felt this strange feeling in my gut that he had something tremendously ominous underneath. I could feel that he had done something incredibly huge and detrimental, was the word that continued to cloud my thoughts.
He chatted about himself.
I couldn't help myself but to ask. "I'm sorry, I hope I'm not being rude by asking. Did you do something to someone?" I blurted out.
Staying in a room tonight, stay tuned for a live auction tonight on chaterbate
It was a particularly steady evening at the Lotus.
The champagne baskets were ice-full, the music beat in heavy, deep rhythm, slow strokes for the dancer who shined in her gold flake costume on stage one. Her heels met in a loud clud, followed with a yoga pose, capturing the gaze of nearby patrons. Single dollar bills fluttered into the air all around her.
The vibe was Rufus Du Sol.
I bobbed and weaved my way through the shoulders around me, the laser lights beamed and danced in my eyes. The room glowed with sexiness and dazed lust. It seethed confidence and audacity.
The room was permeated with nakedness and darkness, with streams of neon.
It was almost midnight, I was running late, for a much needed shift at my club. The money flowed into the building like bees over honey, and it was where I needed to be.
I rummaged my bag for something a little more…sexy and dressy; something laced and seductive. I was in the mood for a more feminine look. Something conventional and convenient, effortless. I was always late, tonight was no different and it was a silly habit that costed me sometimes.
But a woman like me was exhausted with her life. Through too many chaotic experiences, life had run its energies through me and I certainly felt used. It was the flash backs to him that came into my mind at the most inconvenient times.
His ruddy large feet, with claws that could shred into most anything underneath him. He was no doubt, a force to be reckoned with. I knew. Kairlah knew.
The way his human face came to my mind, behind my eyes, I dropped my clothes, and I fell down onto the floor, exhaling deep. I huffed and held back a sob.
It's simply not worth it. 'Don't think about it.' He is, quite literally, a monster. 'Stay away from him.' I thought to myself, stern.
I was stronger than that, right?

Kairlah's pale face came to mind. I slipped on my thong, I pulled over my lace dress, and zipped up my boots. Her face, but a snippet of a picture I saw of her, singed in my mind, pressing with guilt and grief. I inhaled and gathered my strength. A strength only a woman would know.

The house fee accrued, fifty dollars, due to coming in much later. I knew the game though. Time was well worth the late arrival. The crowd was just becoming hefty and frisky.
I would decide I wouldn't drag myself hard at all. I would wait and watch in my corner of this world.
The night flew by; 4 am came quickly. I was lingering, as I always do, taking my time to clean up and pack everything together.
The bouncer, Chad, came up to me at once to ask me about the incident that occurred the other day; an incident had occurred on my time off too. It was embarassing for me to talk about but everyone I knew here who saw what had happened, was concerned to say the least.
"Are you doing ok, Piper?" Chad looked more concerned than usual.
"I'm fine, I'm just shocked about what happened. I took some time off from work so I'm feeling better and more focused."
I could tell that he was not convinced of that.
"He was just being really scary, Chad. I didn't know what to do."
"He mentioned some very…shocking things to me." I dropped it on him at once to get over the hump of overt honesty.
"He just continued, didn't stop. I drove here. I knew there were cameras."
He stared blankly at me, albeit he frowned like he might cry.
"You know you're safe here. That is crazy. I can't believe he did that to you."
"It was so much worse than you know." I admitted with a sadness in my eyes.

It took me too long to find home. I felt the flood of emotions take over me, with each song I played at full capacity. Loud and swallowing.
The music was an open hole I could crawl into, leading to unprecedented comfort. I popped open the sunroof for the warm air to permeate the cab. I could hear the croaks of creek life in tandem. The warm humidity felt nice on my skin.
When I arrived at home, the world remained intact and serene.
Home was exactly how I had left it. I gave the room some light, I lit as many candles as I had laid out the night before, trimming the wicks, these I anointed with 🌿oregano oil; giving it the tiniest drop of essences, corresponding to the magick I needed.

Protection. Protection was the key.
It was a brutal and thick air that awakened me in the midnight hour. I could make out a hushed song of the cricket nests at the creek bank.
The light of the room was naught, and the moon beckoned somewhere else, leaving behind darkness to loom around me. I couldn't make out a single glint or shadow of object. This alarmed me, as my instincts took over to inform me that something was amiss.
I rolled over in my bed, and my eye finally caught something in the corner of my room in front of my entrance door.
I gasped.
The tall shadow stood listless, maybe six feet tall. I saw a pale round oval for a face, no eyes nor mouth—only a blurry slender figure that made not a single sound.
I jumped up in my bed, frightened in my skin. Bent over with my heart pelting my chest, I blinked, and the figure vanished in a quiet cloud of nothing at all.
My body was deeply disturbed as I shook, clutching the sheets of my bed tightly to me for warmth, even though I sensed it was every bit of 80 degrees in the room.
'It was only a nightmare'. I comforted myself, frightened at whatever message this seemed to be from the other side. The dream realm was one of many I explored and understood on some level.
That would sound insane to some, but I knew what I knew, what I had experienced.

My hand reached for the light switch on my night stand. The light of the lamp flashed on and swept all remains of the entity and the fear it imposed. But had it? What the hell was it?
My skin dewed with sweat and I needed to cool off in a cold shower.
I could not get the figure out of my mind.
I lit a few votive candles and began to burn resin of dragonsblood in an attempt to clear out the unwanted spirit. It had to go and I didn't want it coming back. No creepy messages for me tonight.
There were many things I aimed to finish. The past was gone and I was holding on to nothing anymore. The older I got, the more I understood it. It was time for a new change. A different scenery. But I was a dancer. I knew how to let the scary and stressful things roll off of my back.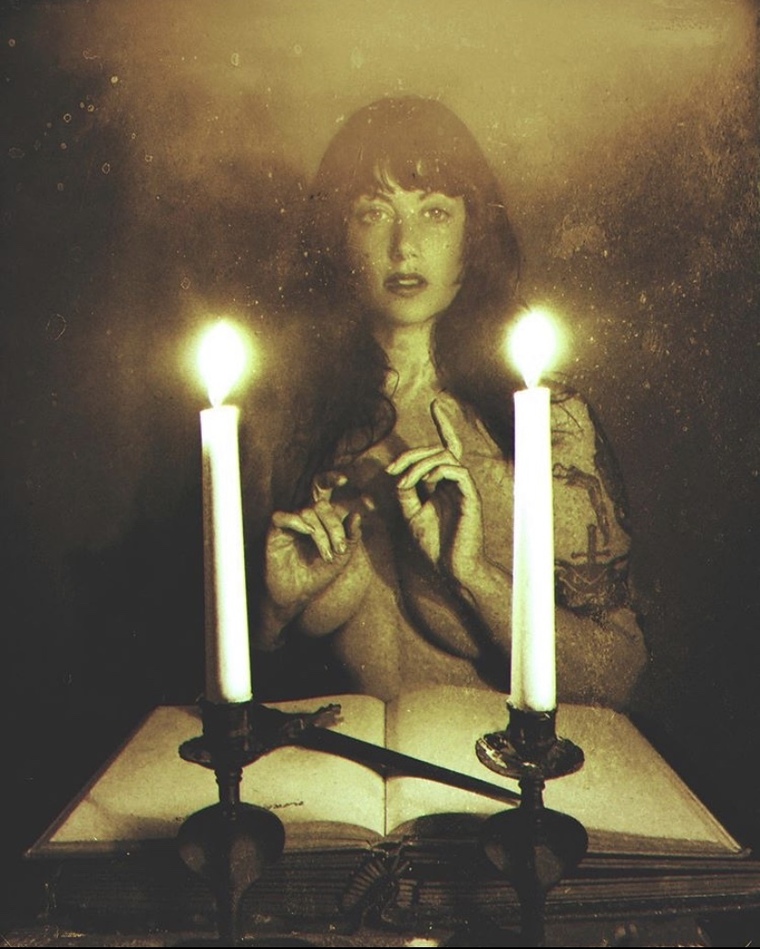 Images are property of onlyfans.com/perenniallove. We don't claim any rights.
Unlock a world of visual delight of perenniallove. The onlyfans account has 511 photos and 33 videos.
All posts got more than 2562 likes.
No strings attached, no hidden fees – just 544 pieces of captivating content waiting for you.
Join onlyfans community today and embark on a journey of inspiration and creativity, all on the house!
You can also send them a photo or video message for free.

Subscribe for new accounts ever week!
Put your email address and get started

Similar OnlyFans creators